The best part about soup is you can enjoy it no matter what weather it is and regardless of the fact that you are on a diet, because it is one of the healthiest meals you can ever have. Also, for all Islamabadians, the month of January has been extra chilly all thanks to the long-awaited clouds. Therefore, if you are in the midst of a busy day, craving for something scrumptiously filling and yet want to enjoy the cold rainy weather, a bowl of garma garam soup is what sets it all right.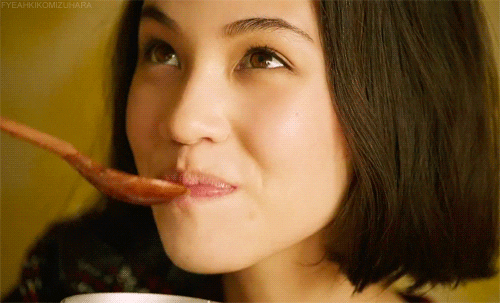 But for that, you need to know all the right places that serve what they call 'a treat for your taste-buds'. Keep on reading to find out where you need to go for the perfect bowl of soup!
China Town, Sector F7
If you are a foodie who is residing in Islamabad, yet haven't checked this place out, you are definitely missing out on a lot. China Town serves the most authentic Chinese cuisine in town! Whether you want to go for a full meal or just try their soup, the place has got all you need. Yes, it's a bit pricey on the pocket, but the quality of food and the rich oriental ambience of the place itself is what sets China Town apart and brings it to the top of our list. The 19B soup and their very own China Town Special soup is a must try!
Dragon City Chinese Restaurant, Blue Area
Located on the very main Jinnah Avenue, this is one name in Chinese cuisine that is super affordable on the pocket and great on taste. Their Dragon special soup is worth a five-star rating and would make you come back for more! Besides that, the Dragon Special 19B is a must try if you are a fan of fully loaded soups.
Golden Dragon, Sector F7
These guys are pretty old and super authentic; you know so when the half of the crowd at this place includes Chinese people themselves, counting in the owners of the restaurant. With a branch in Bahria Town and another one near Howdy's, Sattar Buksh and Hotspot in F7/3, the Golden Dragon special soup would give you the perfect blend of button mushroom, spice and everything nice. If you want to try something slightly different, the szechuan soup is not to be missed.
Kim Mun Chinese Restaurant, Jinnah Super Market
Located in sector F-7, Kim Mun is always remembered as one of the oldest Chinese restaurants in Islamabad's history. Although the place is kind of small and always buzzing with people, their food is a must try if you are looking forward to a filling meal after an evening of shopping in the markaz. We suggest you do try their wonton soup as it is something super healthy if you are on a diet with the perfect blend of mind spices, wontons and veggies.