There are two kinds of individuals in Pakistan when we classify our jawaan nasal: There are the ones that stick to their beds and cell-phones all winter long; on the other end, those that wrap themselves in leather jackets and go out for some mouthwatering cold-weather delicacies. Both of these people can be found in almost equal proportions in the city of Islamabad, which is a not-so-dead city anymore.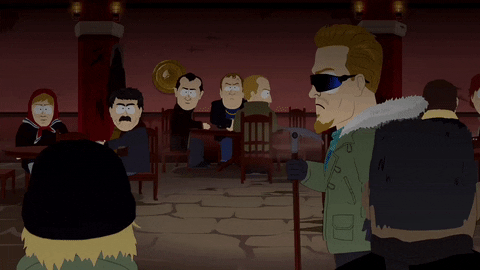 So for all those foodie Islamabadians who want to give all that diet routine a little break, we bring to you the top five spots for some juicy chicken tikka to get crazy over in this sardi ka mausam with a group of friends and family alike.
Bbq Tonight, Blue Area
Located in the heart of Islamabad, BBQ Tonight basically has its origins in Karachi where it has been established for over more than a decade. They expanded their set up to other cities like Lahore and finally came to Islamabad as well, with their unique quality meat usage and spices that are taken from the richest mines, the finest in quality that any restaurant could use. A very well-defined zest of melted butter is one of the major characteristics of the meat served at BBQ Tonight. So if you plan on paying a visit, do not forget to try their mutton boti, malai tikka and of course, Afghani tikka boti. If you are looking for something different, however, do order their special mutton ribs.
Kabul Restaurant, Jinnah Super Market
Located in F-7 markaz, most commonly referred to as Jinnah Super Market, Kabul restaurant has one of the finest taste in tikkas as well as waiters (All thanks to those Afghan-Pathan genes, good Lord!) If you are in the mood for some over the edge kabuli pulao with seekh kababs and tikkas, nobody does it better than these guys do. Also, once you're done chomping on all that, do not forget to go for their special kahwa that they serve with a bunch of sugar-coated almonds, if you are a health conscious person with concerns for easy digestion.
Afghan Darbar, Blue Area
Another emerging name in the category of Afghan cuisine is that of Afghan Darbar. With an ambience that brings together Balochi traditions, Pakhtoon flavors and Afghani food all under one roof, this place is a must try if you are exploring some good tikka options in the capital city. The staff is very cooperative and the menu is super friendly on your pocket. What else could you ask for?
Des Pardes, Saidpur Village
Oh! what could be better than munching on some hot mutton chops under the breezy winter sky, overlooking the beautiful village of Saidpur sitting in the midst of the Margalla Hills? Apart from mutton chops, don't forget to try the absolutely scrumptious chicken boneless handi and fish tikka served at Des Pardes. The crisp and crunch that their meat items carry is a remarkable feature that makes people come back. Also, there is another branch that these people have recently opened in E-11 markaz. The ambience is not the same, but the food definitely is.
Habibi Restaurant, I-8 Markaz
If you are in the mood for some whole-meat platter, no place can serve it better than the good old Habibi Restaurant. Their platter carries an ample amount of kabuli pulao, an assortment of seekh kababs, quail chops, mutton chops, chicken tikka and what not! (Mouthwatering in the literal sense, isn't it?) The ambience is very desi, keeping the concept of floor-sitting in some spots and the décor containing ethnic prints with mirror work.