I have heard people bashing diets all my life. Diets are bad! They weaken your body and leave you lethargic. You will lose all your muscle mass. Diets are just temporary fixes. All your weight is going to come back the moment you stop following this diet. These are the things that I heard when I started to lose weight. Until someone I realized that there is no standard formula to losing weight. There is no straightforward foolproof method that works for everyone on this planet. What suits me might probably not suit you due to a number of different reasons. But at the same time, learning from the experience of others who have tried certain ways of losing weight, can actually be of help.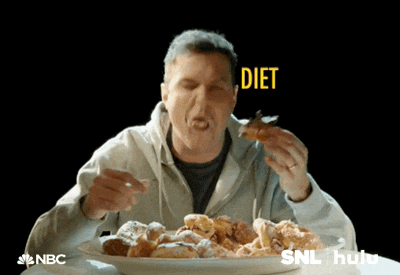 There are many diets that actually significantly help people in losing a major chunk of their weight in order to set them happily on their way to losing more. I believe that everyone needs a push and sometimes successfully completing a difficult diet can give you just that level of confidence in yourself to enable you to achieve your future weight loss goals. Following are some of the diets that have worked for a lot of people and if followed carefully can do wonders for you too:
1) Atkin's Diet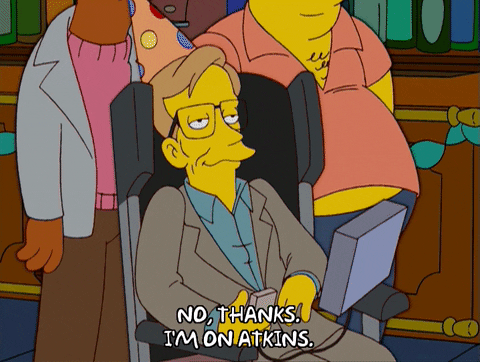 In simple terms, it is a diet in which you go easy on protein but the intake of carbohydrates is restricted. Now of course that can seem very daunting to someone who is just starting out but if you give ten minutes of your time to read through the carefully formulated rules and tips given online, it is actually quite easy to understand. The diet is meticulously structured into 4 different stages called: Induction, Balancing, Fine-Tuning and Maintenance. Each stage requires a different level of discipline and dedication. The word discipline in relation to diet means your ability to stick to the demands of a particular diet. Atkin's is very effective for people who want to shed of weight in a healthy way and relatively quickly. It is a form of healthy eating in my opinion because you are not cutting out a food group completely or starving yourself.
2) GM Diet
This diet has received its fair share of controversy. Many people argue that it is a crash diet and that it is unhealthy. There are countless other arguments against GM Diet. But then again, each diet comes with its own set of pros and cons. I believe that if followed properly for exactly one week, on less physical exertion, this diet can cleanse out your system really well. There are many people who do not follow the exact rules associated to this diet and as a result they fall sick and end up blaming the diet. It is supposed to be followed for 7 days only and then it should be stopped. Each day of the week you are instructed to eat certain sort of foods and others are restricted. Thereafter you need a good solid break until you start your next cycle. One major argument against this diet is that people claim that they gain all their weight back once they return to their normal eating habits. Well, that's exactly where they are going wrong. You cannot go into a full on cheat mode after a diet. Baby steps need to be taken to return to healthy eating. If done carefully and meticulously, this diet can help you shed at least 8 pounds in one week and that is a pretty good way to lose a weight loss plateau if you are stuck at one.
3) Paleo Diet This diet takes you back to the caveman days where people had simple food. You are not allowed to eat anything processed during this diet. All of your consumption will depend on the food that can be easily hunted like meat and chicken and food that can be gathered and collected like eggs. Basically you have to stop adding too many things to your food and you have to keep it as uncomplicated and straightforward as possible. A lot of bottled sauces contain high amounts of sodium which is counter-productive to healthy eating as it is. Paleo diet gives your intake more structure and there are many people who adopt this diet as a life style choice.
4) 5:2 Diet
This is a very interesting diet. It is next on my agenda after my current GM Diet week is over and I have recuperated sufficiently. The 5:2 diet is based on the principle of intermittent fasting. Basically you eat normally for 5 days of the week and you have to do a water fast for the other two days. During this time you may consume water and black coffee but that is it. Nothing above 5 calories is allowed. Drinking a lot of water during these two days is highly recommended. This sort of fasting gives a boost to fat loss and cleanses your system. The diet is not recommended for women who are pregnant and for people who are on medication of any sort should consult their doctors before this kind of fasting.
All of these diets have been personally tried except for the 5:2 diet. You should do your background research on a diet and plan thoroughly before going on a diet. And most importantly you should follow all the rules.