One minute you are counting each and every calorie that a packet of chips could help sneak into your body and the next minute you find yourself binging on those samosas from Shani Samosay Wala, with a purely guilty conscience. Sounds like a familiar story, doesn't it? Losing weight to fit beauty standards has been the most common social issue revolving in every culture of the world, and the Pakistani community is not far behind. Cutting down body fat is certainly not child's play. So if you are one of these people and are searching for some inspiration, we bring you the top five Pakistani super-stars and models that took the fat burning game very seriously and are now flaunting their bodies like a diva. Without further ado here are few best Pakistani Celebrity Weight Loss Transformations.
Mishi Khan
Talk about dedication! Our very own Mishi Khan entered the showbiz industry as a very healthy and chubby woman. Soon, she began starring in drama serials and was pretty much under the limelight. During her career, she gained a few more pounds and this is where she realized she needed to cut down. It only took her 10 months of disappearing from the screen and working on herself, following a regularly balanced diet and a workout routine. She reappeared on television screens after losing an entire 28kgs of weight! Salute to the Baaji.
Sohai Ali Abro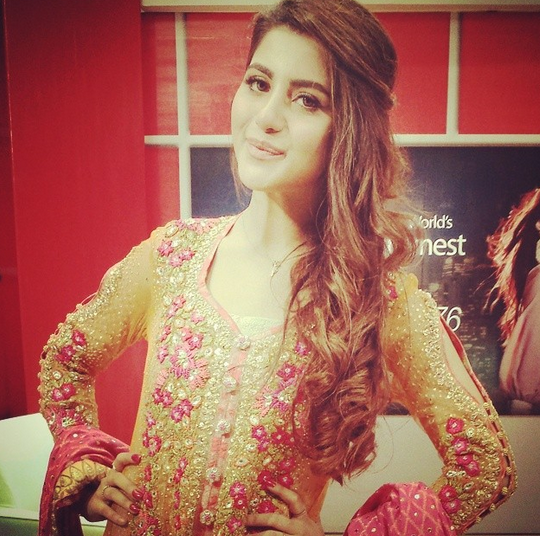 Those flexible dance moves and those hip sways are not just fair and lovely ka jalwa for Sohai Ali Abro. The actress was a chubby girl in her late teens when she first entered showbiz to work for Pakistani drama industry. During her career as a model and an actress, she has shed a lot of fat and her changed facial features show it all. She clearly declares herself a success health story.
Saba Qamar
The Karachi se Lahore actress has toned arms and a body that most curvy brown women go on crash diets for. She has done a lot of muscle toning before appearing in the Hum Style Awards. No wonder all those dance performances were a hit! All thanks to the gold old gym.
Hareem Farooq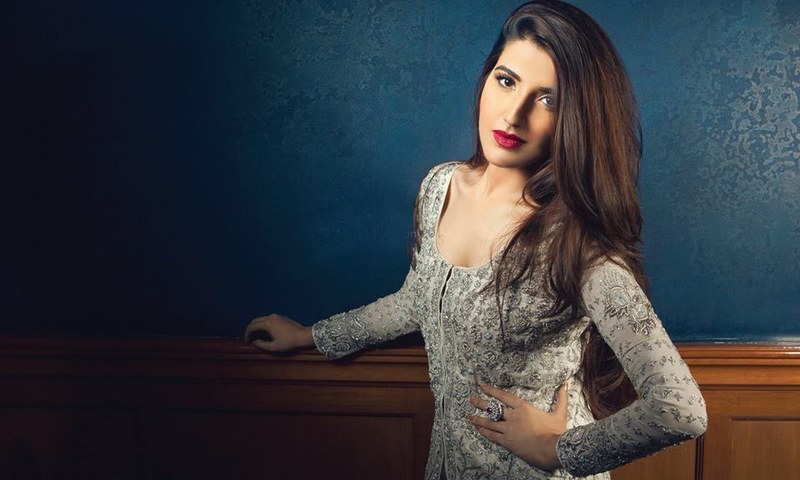 This woman stole the hearts of many after her drama serial Diyaar e Dil which aired on Hum TV and turned out to be a huge hit, not only in Pakistan but overseas as well. Her weight-loss stories are no secret for us anymore. Hareem managed to lose 35kgs gradually over a time-span of two years when she was in her early twenties and since then she has been managing her weight through a proper diet and working out. Green tea and lemon are an integral part of her diet and she has been her own personal trainer throughout.
Zahid Ahmed
Zahid's story came out in the face of a very emotional yet inspiring Facebook post that managed to warm the hearts of many. His continuous struggles financially including his family being on the verge of breaking up was not all that he went through in order to become the person you see today. Zahid did a couple of theater shows as well during which he got a hair transplant and managed to lose 22kgs of weight! After that, he was offered the role for Mehram and began a journey of a life-time. Much inspiration for all the mard hazraat out there!
Ayesha Omar
Ayesha Omar has managed to grasp that gorgeous edge look over the years, and she keeps on amazing everyone with her beauty. Here's her weight loss transformation.
So the next time you think on giving up the gym or cheat on getting nadeeda over all that delicious daawat ka khana, Stop! Think and just do not make a move. You never know you could be the next weight loss motivation for someone.