Dessert is a vital part of the entire food game, period. So while we all talk about how Lahore aur Islamabad walay are complete foodies, let's just not forget how Karachites are not to be left behind. While Lahore has Gawalmandi ki machli, Karachi has Dilpasand ki rabri. These guys too have pretty laudable places for food (Lahoris, you do not have Port Grand and Do Darya) and some of the most exceptional spots for satisfying your sweet tooth are present in Karachi.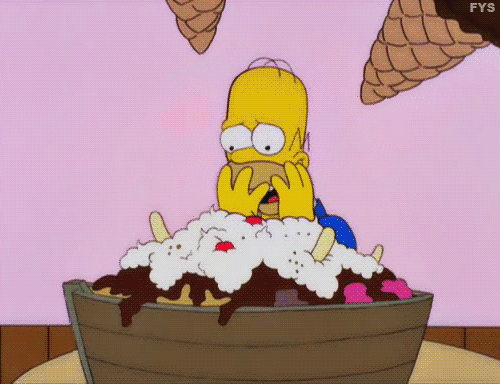 Want to know where? Keep on reading to find out! Doesn't matter if its desi or walaitee meetha that you're looking forward to, we got the best of both worlds!
Pie In The Sky, Main Bahadurabad
This place is mostly known for its breakfast menu, especially the Mediterranean Omelette, but it certainly isn't behind on the dessert game either. The owner has been trained by the International School of Baking and therefore does not compromise even a bit on the quality of her baked goodies at Pie in the Sky. Their toffee brownie and blueberry waffles, along with the Mississippi mud pie are the real deal.
Dilpasand, North Nazimabad
Of course, we cannot forget this one! The name of Dilpasand and its sweets is what represents Karachi and its food. Their rasmalai and falooda is truly one of a kind and a must try if you are visiting the city. Or if you plan on visiting your relatives and want to take along some mithayi then this is surely the name you should trust.
Auntie Munaver's Food & Dessert, Clifton
This lady has taken over Karachi's dessert business in absolutely no time! Her three-milk cake is what sets her work apart. Now whether you want that in strawberry, orange cream, chocolate or blueberry is all up to you. The choices are unlimited with Auntie jee's unique cake recipe which includes three separate layers of cake each soaked in different kinds of milk. This is a must try for all those for whom dessert equals cake, each time!
Roll Ups, Clifton
Oh now this must be something new for you if you haven't tried Guilty Pleasures at Islamabad ka Centaurus. Because the guys at Roll Ups are bringing ice-cream to you in a very similar manner. This concept of ice-cream rolls has its origins in Thailand and include adding a mix of goodies to an ice-cream base over a very, very cold iced-pan over which everything is combined into thin sheets and rolled. Oh yum!
Uncle Gola, Dhoraj
Well, if you haven't grown up eating gola ganda in the sticky hot Karachi summers, what have you even been doing? Crushed ice topped in all sorts of rang barange syrups, mixed fruits and condensed milk is a real desi treat that not even the finest of ice-lollies can replace. Head over to Dhoraji for the best gola ganda vendors!
Sohny Sweets, Gulshan E Iqbal
These guys have multiple branches, located in Clifton, North Karachi as well as in Gulshan. The name might suggest that this is just another bakery and mithayi ki dukaan but the truth is, Sohny Sweets serves one of the most delectable kheers you would ever taste.